Introducing Fusion™ – A Better Way to Laminate
---
From the ground up, we have created an all-new lamination line. We streamlined our products and the lamination process, incorporating cutting-edge technology into a sleek design. Delivering unmatched speed and simplicity, Fusion makes lamination faster and easier than ever before.
Available now!  Seven Swingline Fusion laminators deliver super fast, super easy performance.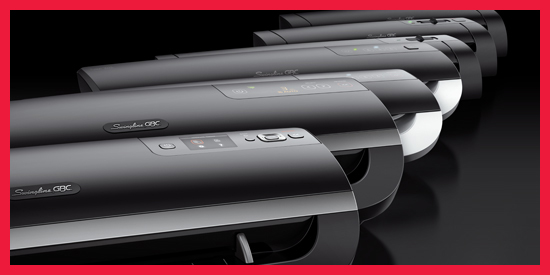 Fusion™ 1000L and 1100L – Affordable Performance & Superior Simplicity
For small and home office
Warm up in 5 min. or less
One-step laminating
Fusion™ 3000L and 3100L – Effective Speed & Improved Convenience
For mid-size office spaces
Warms up in 90 seconds or less
Touch button setting selection and jam detection
Fusion™ 5000L and 5100L – Leading Productivity & Advanced Technology
For frequent laminating in shared spaces
Warms up in 60 seconds
Auto pouch thickness detection and setting selection
Jam clearing functionality
Fusion™ EZUse Thermal Laminating Pouches make getting perfectly accurate lamination results super fast and super easy too with 3 EZUse features directly on the pouch.
Alignment guides allow perfect centering for even borders
Mil thickness icon for easy identication of pouch thickness
Directional arrow shows you which way to feed the pouch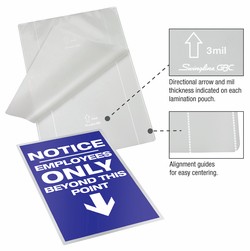 Visit Swingline.com for more information.