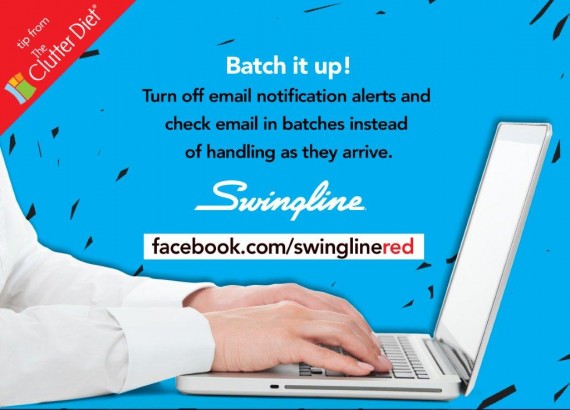 Staying productive at work can be difficult. With so many people around and so much on your plate, it is easy to become distracted. You'll never be able to avoid every interruption that slows you down, but you can control your email. Most email programs, including Outlook, will display you a pop-up preview in the corner of your screen when you receive a new message. That is one interruption you could do without. Try this tip:
Turn off email notification alerts & check email in batches instead of handling messages as they arrive.
Just because the emails arrive instantly does not mean you have to check or answer them instantly. Checking your email 2 or 3 times a day is usually often enough to stay current and it can save you a lot of time. Turning off the notifications will help you keep your mind on the task at hand, and avoid the urge to check your email every couple of minutes. Check a batch of email as a way to take a break in between projects, or as a way to ease in and out of your day. You will find that email becomes less of a hassle, and you can get through your work faster.
Visit our page and enter the Clutter Clean-Up Sweepstakes for a chance to win our grand prize, which includes a free video consultation with Lorie Marrero – professional organizer and creator of the clutter diet.