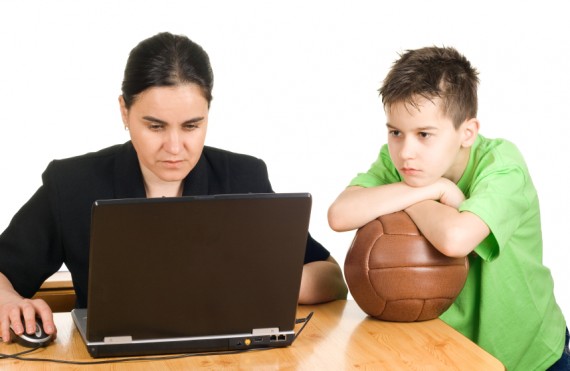 Daily job stress gets even harder in the summer when your kids are out of school. Besides staying on top of your own work, you have the added challenge of finding an affordable way to keep your child entertained and supervised every day. What is the working parent to do?
Get organized. Use a daily planner and write down where your child will be during the day and the transportation arrangements to and from each location. Planning ahead with the help of a visual aid makes it easier to spot scheduling problems.
Take time off. Obvious, but smart. Use any paid vacation days and take a guilt-free break from work. You can bring the family together and save money by eliminating babysitting expenses for a short time. Can't afford to travel? Make it a stay-cation instead.
Talk to your boss. Many workplaces are considerate of family needs. Working 10 hour shifts 4 days a week will give you one less day each week that you need to find childcare. It may also be possible for you to work from home for part of the day, or change your hours to match your child's daycare.
Let your kids sleep in. The quiet time in the morning provides a perfect opportunity for you to get some work done. Fully equip your home office with a stapler, shredder and other essentials so than you can get just as much done at home as you would in your cubicle.
Recruit your family and friends. Have your children spend a week with their grandparents or other relatives. Hiring a student is also a cheap alternative to professional daycare. Ask your friends if they know any responsible high school or college age kids who babysit as a summer job.
Bonus tip: The Internal Revenue Service wants to remind working parents that summer day care expenses may qualify as a tax credit. Save all receipts from childcare related expenses. Check out Clutter Clean-Up Tip #1 to keep the receipts organized until tax time.
By: Kathleen Sales