XXX Olympic Summer Games – Office Series
---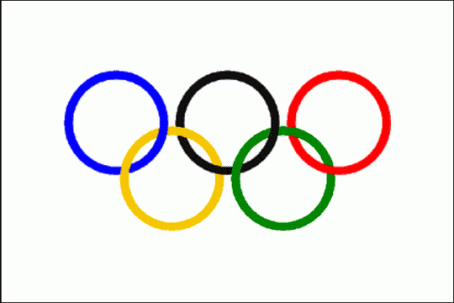 Spring is transitioning into summer and the weather outside is delightful. Spending the day inside, at work, is quite possibly the last thing you want to be doing. What you need is something to liven up your workday…something like the Office Olympics! This fun-filled activity is a great team building activity that is sure jump start the energy in your workplace. Please proceed with caution.
Here at Swingline® our five favorite events are:
1) Shot Put – Using traditional shot put form, hurl a cheap stapler that constantly jams. Longest distance wins. This should be done outside for safety. Plus, you now have an excuse to get a quality Swingline stapler, many of which are Jam Free Guaranteed.
2) Archery – Hang a paper target over a cork bulletin board and throw pencils like darts, while being very careful not to poke anyone's eye out. You must leave a mark on the target for your throw to count. If a pencil happens to pierce the target and stick in the cork it's worth double. Many pencil points will break during this completion, so after it is over you can reward athletes with Swingline sharpeners to give pencils a sharp point for smoother writing.
3) Track – Retire your old, noisy shredders by shredding enough paper to fill a handful of cardboard boxes to the brim with shredded paper. Place the boxes at different locations down a hallway, and rope it off so no one accidentally walks across the track. Competitors then run through the box maze to the finish line, and first one across wins! Points are deducted if shreds are spilled. Now, you can go out and get Swingline™ Stack-and-Shred™ shredders which allow you to shred while you work with stack, shut and done hands free operation.
4) Gymnastics – Make a tape line across the floor to symbolize a balance beam. Athletes walk backwards along the line as fast as they can to cross the finish line, while balancing a hole punch on the back of their hand.  If the punch falls, you lose points, unless the punch breaks. If it breaks, you win! Replace broken punches with a Swingline paper punch. Durable and built for frequent use, Swingline punches can withstand abuse for long lasting performance in any environment.
5) Sailing – A team of athletes must construct a boat from a poster size sheet of paper using no other tools than a paper trimmer and stapler. There is no race to construct the boat. The competition is blowing the boat across a tub of water. First boat across wins! After the competition, modernize your supplies with an innovative Swingline rotary EasyBlade™ trimmer which features a concealed cartridge blade with no exposed sharp edges.
The true Olympics are planned years ahead of time, so we do not recommend trying to pull yours together in one day. Allow workers to form teams and definitely be sure to set up safe, designated areas for the competitions to take place. The awards given out to the winners of the Office Olympics can be virtually anything. Of course the team who wins first place would deserve the most coveted office worker's prize – a red Swingline stapler! Or, maybe just a paid day off. Both are good as gold, and will entice just about everyone in the office to participate. Good luck!
By: Kathleen Sales