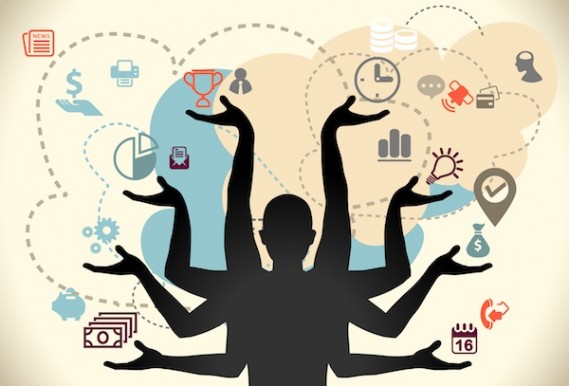 Productivity is a concept and a word that is consistently tossed around the workplace and the goal is always to increase it. Yet, there's not much advice on what to do if you are comfortable with your current level of productivity.  How do you keep from slipping? We've got a few tips that can help you stay on top of your game.  If you are just starting on the productivity challenge, check out our Boost Productivity article.
First, stay motivated. Pick the one thing that you find most satisfying about your life and write it on a sticky note. Place it somewhere you will see every morning to help remind yourself why you get up when your alarm goes off.
Second, believe in success. If the road ahead looks daunting, it can be a good time to start looking back. Take a minute to find a place you call your own and focus on what you've done previously. You have succeeded before, and you will succeed again.
Third, express yourself. The number one thing people list as a roadblock to productivity is the feeling that their contribution does not matter. Share your thoughts and volunteer when the opportunity arises. Be part of the big picture – you are less likely to slack off if someone else is counting on you.
Lastly, smile. Cheerful people are naturally more productive. Do your best to make time for the people in your life that you enjoy being around and get happy! You may also want to consider planning little incentives for yourself, something that will put a smile on your face and help you feel rewarded for a job well done.
~Kathleen Sales