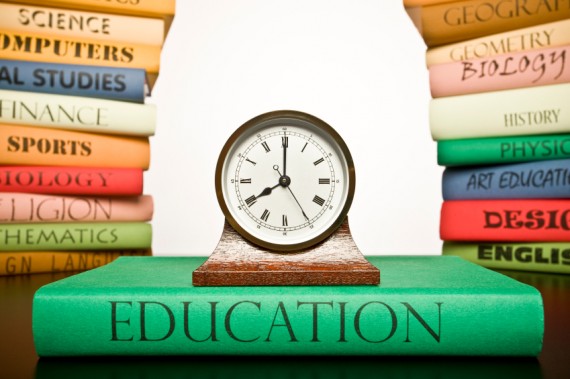 Schools usually provide a list of the supplies kids need for class, but that is not inclusive of everything that is needed to be truly ready to send your little ones back to school. With just a week or two left, it's time to wrap up the planning. Have you covered all of the following?
Places to Go
 Doctor's Office – Make sure your child gets a physical and is up-to-date on all their immunizations. Call the school to confirm receipt of all records for enrollment and sports.
 Hair Salon/Barber – Some schools have strict limits on allowed hair styles and colors. A cool, new haircut can also boost self confidence for the new school year.
 Somewhere Fun – Set aside one last free day and let your son or daughter enjoy the end of summer. Consider letting them spend the day with friends so you can have a day for yourself at the same time.
Things to Do
 Get Adjusted – Have everyone in the family go to bed and wake slightly earlier each day starting now to prevent the shock of a sudden change during the first week. Train your stomachs too, by adjusting your mealtimes to match what they will be during the school year.
 Find a Ride – Triple check transportation arrangements to get your child to and from school. Establish a schedule that is the same each week to help prevent mix-ups, and create a plan for what to do when a ride is running late or your child misses the bus.
 Be Prepared – Do not assume that there won't be homework on the first day. Designate a home study space and stock it with supplies and tools. Also, make sure your child did not skip out on any over-the-summer assignments or reading.
Think your family is ready? The best way to find out is to ask your children if they have everything they need. It is likely they have been keeping tally and talking with their friends. Your kids will be sure to let you know if there is a hip stapler or something else everyone else has that they do not.
~Kathleen Sales