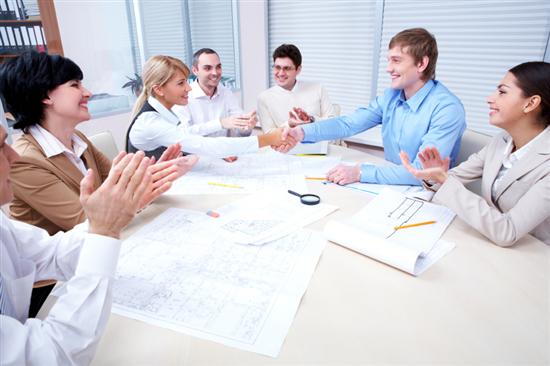 The days you get the most done at work are the days when you have no meetings. Unfortunately, these days are few and far between. So, if you must hold a meeting how can make sure it is the best use of everyone's time? First, you must understand that meetings are not naturally productive. As meeting leader it becomes your responsibility to make them that way.
5 Tips
1.      Create live agendas. It keeps people guessing and forces them to pay attention. Setting an agenda in advance allows people to know what's next and decide to mentally disengage.
2.      Prohibit laptops and tablets. Any slight panic that forms as a result of being disconnected serves as incentive to keep the meeting moving along so that everyone can get back to their devices.
3.      Talk instead of present. It is all too easy to zone out during a PowerPoint, especially if you are going to read the screen word for word. Instead, print and bind the document and have a discussion.
4.      Spell out the relevancy. Individuals are primarily worried about themselves. No matter how important you think a group initiative is it will always be a secondary priority unless you can explain how and why it is vital to each person's individual success.
5.      Start and end on time. This obvious rule is most difficult to follow, but it matters the most as it helps you set a precedent. Be prepared to articulate the purpose of the meeting and lead the discussion from general to specific, and don't stop to recap for latecomers.  This agenda makes it easier to ensure that you will have reached a decision by the end time.
With the help of these tips you can create a productive meeting structure that will work 99% of the time for your business or team. It may take some trial and error but that is better than the alternative of settling. If meetings are zapping your time with nothing to show for it you must find a way to make a change.
~Kathleen Sales
Want help starting on time? This video proposes a fun game that provides an incentive for your meeting attendees to show up early.